PelletMasters Pellet Mills, Hammer Mills, and Fine Grinders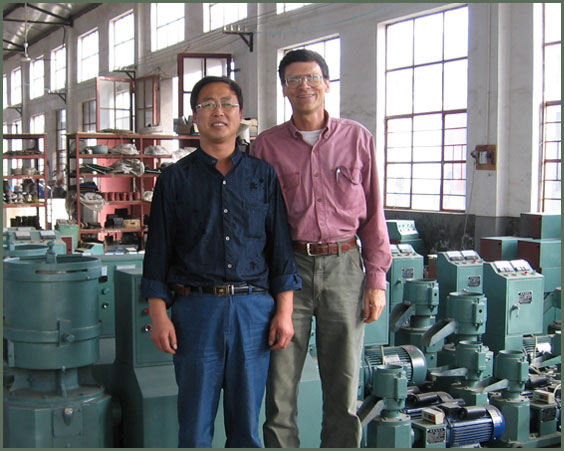 PelletMasters
has the largest in stock selection of
flat die pellet mills in North America
We have over 100 machines ready to ship from our warehouse in Chippewa Falls, Wisconsin.
Pellet Masters guarantees the
lowest delivered price always!
If you find a lower advertised price from a competitor,
with your machine in stock ready to ship, we will beat
that price by 11%. If you find a lower delivered price
from a "drop-shipper" competitor, who does not have
your machine in stock, please send us the quote
including shipping and we will beat it with similar
2-3 month delivery time and limited warranty.
We work hard to support our dealers
and never bid against them.
Please call or click on the

contact form

if there is something you are looking for.
PELLET MASTERS SPECIALS!



Pellet Mill/Hammer Mill Combination SPECIAL!




Buy a Pellet Mill and Hammer Mill together

and receive 10% off the cost of a Hammer Mill



American Rotary and Gentec visit Pellet Masters, a Wisconsin based company who
offers 20 different models of electric, diesel, and PTO driven pellet & hammer mills.
Pellet Masters shares how pellets are made and the numerous applications for pellet products.